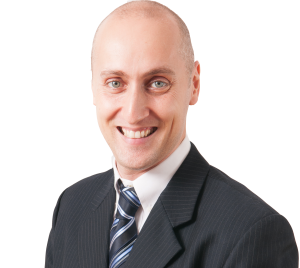 Dec 26th, 2004.
A morning like any other, the only difference was I was lucky enough to be vacationing in Thailand with my wife at the time.
We awoke to the fresh breeze of the Andaman Sea and headed over to the hotel restaurant overlooking the emerald green waters for breakfast.
Little did I know that within the hour we would be fighting for our lives.
We found ourselves in our bungalow when the tsunami that ravaged South East Asia swept ashore, and if not for a few small things, we wouldn't have made it.
We had both been given a second chance at life, and I made the decision that changed my life.
I made it my mission to help others. But in order to do so, I knew I had to become more, so I went to work.
I become a student. I picked up books, audio programs and DVD trainings of the greatest minds in personal development, marketing, finance and time management.
My car became my classroom. On any given day, I would listen to the likes of Tony Robbins, Brendon Burchard, Dan Kennedy and Wayne Dyer.
After more than 10,000 hours of study, I felt I should share my thoughts with others and that's when I decide to write iSucceed: secrets for the average joe and jane. This site is the continuation of that vision.
I've been a part of partnerships, multi level marketing, franchises, and am now a Joint Venture Broker helping businesses and individuals go to the next level.
I also write for online publications such as the Huffington Post and Thrive Global, where I post weekly.
My biggest passion today, is the concept of time.
Adrian Shepherd
To see if any of my programs are right for you, click here.