iSucceed: secrets for the average joe and jane

SUCCESS SECRETS
CREATE SUCCESS AND HAPPINESS IN YOUR LIFE…FOR THE PRICE OF 5 FRAPPUCCINOS.
WHAT IS SUCCESS?
To some people success is a million-dollar business. To others it is a comfortable job that allows them to spend quality time with their family. Some people see success as a great family. Others judge their success based on gold medals or championships.
Success is what you determine it to be.
For me success means being able to do what I want, with who I want, for as long as I want, when I want.
7 years ago I considered myself a success. I was married to a lovely wife who loved me and stood by my side and a job that I loved which gave me a comfortable life. At the time I asked myself what more could a man ask for?
I would have said that this is the essence of a good life.
But that was then and this is now. A lot has changed. I've changed, and let's face it, the world has changed.
I lost 40% of my savings and stared death straight in the face. And yet, I'm still standing.
Today more so than ever before we are asked to do more and achieve more in less and less time. It isn't easy. We all know that.
WHAT SHOULD I DO?
This was the question I asked myself many years ago because I had a vision of my future and I didn't like what I saw. What to do?
I honestly had no idea. But rather than just sit and wait around for someone to tell me I decided to take action.
What?
Nothing spectacular…I just started searching. I simply went looking for help. And boy did I find it. A wealth of information.
I read books, listened to audio lectures, watched DVD trainings and then started applying the ideas to my own life.
The result was nothing short of incredible.
THE DECISION
WHAT NEXT?
Seeing the changes in my own life I thought, wouldn't it be great if I could share these ideas with my students (being a teacher at the time).
There was only one problem.
I took a look at all I'd read and thought, "Jeez, not many people are going to want to read all these books." I say that because when I first started out it was a struggle. Maybe that's too nice a word – it was TOUGH.
But I knew what I wanted so I kept going.
So if most people weren't going to spend the time to go through all the information I went through, I had a problem – What could I do to help share these ideas with other?
THE ANSWER
I sat there for a while wondering what I could do and then it hit me: Why don't I write my own book?
A book that is short enough for people to read but powerful enough to help make a difference in people's lives.
A book that would introduce a handful of the best ideas I've come across in my studies.
There are some incredible books out there that are life-changing but simply looking at a book that's over 500 pages will make some people weak at the knees.
Pass.
Then there are other books that are simply too wordy or too abstract.
No thanks.
A book that's short and sweet. A book that won't intimidate most people. A book that includes ideas on success and achievement as well as my own life experiences that have the power to make a difference in people's lives.
THE RESULT
HOW IT CAME ABOUT
iSucceed: secrets for the average joe and jane is a culmination of some of the best ideas that I have learned.
I could have written an 800-page whopper, but who wants to carry that sucker around?
I could have gone into more detail, but who has time for that?
No, I realized that time was (and is) a premium in this day and age where everything is vying for our attention.
So I took all my notes (700+ A4 pages) and got to work.
I could see what I wanted.
A short, easy-to-read book that contained powerful ideas that can radically change your life in regard to business, your finances, your relationships and your future as a whole.
I knew that from reading Cliff Notes in high school that we don't need to read the entire book to get 96% of what's in it.
So slowly but surely I managed to whittle it down and finally, if you'll excuse the pun, succeeded in creating my dream.
iSucceed – a book that cuts to the heart of the matter in many of the key points in building a better life for yourself and the people around you.
That may seem like an exaggeration so don't take my word for it.
Here are a few comments taken from people just like you and I on Amazon.
Melih (Istanbul, Turkey) says, "Adrian Shepherd has created the ultimate book of success. A fun and easy read that inspires the reader to take action RIGHT NOW. It covers almost every major aspect from many of the giants in the industry; Jim Rohn, Tony Robbins, etc. You might not need to read any other self-development book after this. Highly recommended!!!"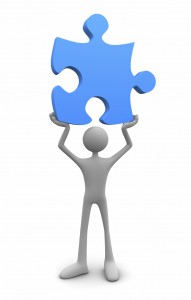 Elizabeth (MA) says "iSucceed lays out a template for a life that succeeds in achieving one's goals as part of a natural flow of accomplishment, built on gratitude, belief, and discipline. Shepherd distills big ideas into simple language – this book would be a great reference and esteem-builder for a young adult heading to college. Adults who are in addiction recovery and seeking an inspiring and uncomplicated guideline to tools for life would also be well-served. A fast and enjoyable read, I can see it being handed out regularly at high school graduations, and referred to often thereafter!"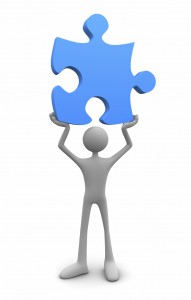 Zeeshan Zaidi (New York, NY) says, "iSucceed is such an easy read yet very inspiring and eye-opening catered to people of all walks of life. It is full of good ideas you can put in practice today and makes you appreciate what you already have and motivates you to achieve more. It's as if your best friend talking to you over a cup of coffee when you need good advice. I would recommend giving this book to anyone who looking to built a brighter future for themselves."
WHAT'S INSIDE?
So just what's contained in iSucceed? Here are a few things you'll learn:
The true value of gratitude and how so many of us overlook it.
What prevents so many of us from achieving the success we want in life and how to overcome it.
Three of the best teachers when it comes to success and achievement.
How our vocabulary is helping or hindering us achieve success.
The basic laws of life and how they apply to our success in life.
How to get more out of the time we have.
A new way to look at the people in our lives and how we can adapt to achieve better results in our relationships.
A simple look at how to plan for a better future.
How to program your mind for success.
What pitfalls people fall into after achieving success.
EVEN THE EXPERTS AGREE
Brian Tracy, author of the book, No Excuses, and a leader in the self-development field for over 30 years says this of iSucceed, "This book will motivate you to accomplish more than you may have ever thought possible."
Tom Butler-Bowden, author of 50 Self-Help Classics and 50 Success Classics, says, "Adrian Shepherd's story of survival has given him a few of life that we can all learn from."
GUARANTEED SATISFACTION
I believe so strongly in my book that if you're not completely satisfied with your purchase feel free to return it within 3 months and get your money back, no questions asked.
That's pretty much a guaranteed no-lose situation for you.
HOW CAN I GET MY HANDS ON THIS BOOK?
Great question – I'm glad you asked, thanks to amazon it'll be at your doorstep just as fast as they can get it to you all with just a few clicks of your mouse.
Click here (or here if you live in Japan) to reserve your physical copy.
For your ebook click here. (for the extra low price of $8.49)
And for those Kindle users click here.
BONUSES
WAIT, THERE'S MORE
Not only will you get a chunk of the best ideas out there to improve your business, your relationships, your life or yourself but you'll also find a link to a hidden page contained within the book that give you access to PDF files specially put together for you to help you take the ideas further.
And I want you to get the most out of the ideas contained within iSucceed: secrets for the average joe and jane so from time to time I'll be adding reports and videos to this bonus page.
Just what will you find there?
The Two Best Time Management Secrets
15 Recommended Audio Programs to Continue Your Study
A Mini-Summary of The Laws of Life
A Special Report To Organizing Your Library
And more